Suntainer II
original Greenstar concept,
Alexandria, Egypt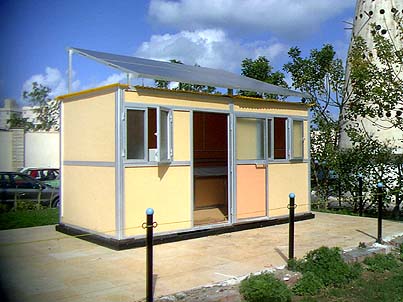 It includes a small medical examination table, medical supplies area, computer workstation, satellite television and VCR, and a vaccine cooler for the clinic.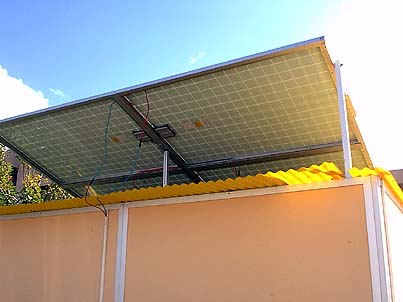 Solar power equipment, including batteries and inverter, supplied by ASE Americas; satellite equipment and connectivity supplied by ArabSat. The structure is designed for semi-permanent secure locations, where a presence is desired for up to a year.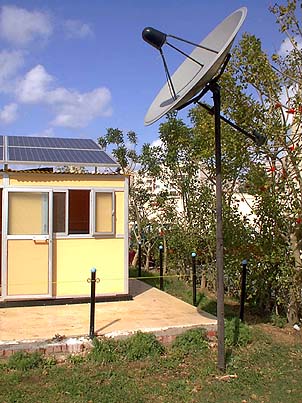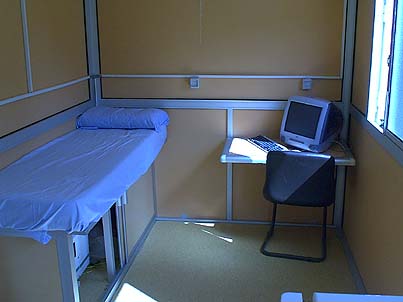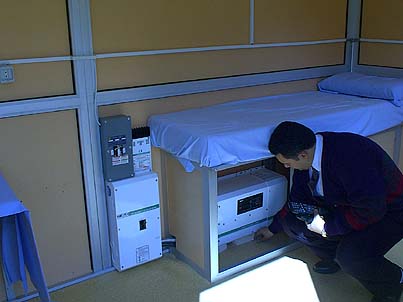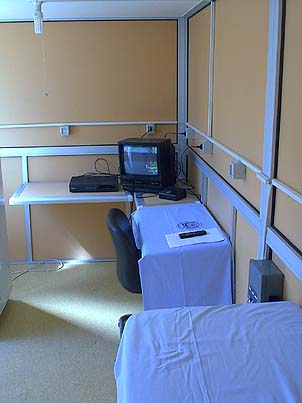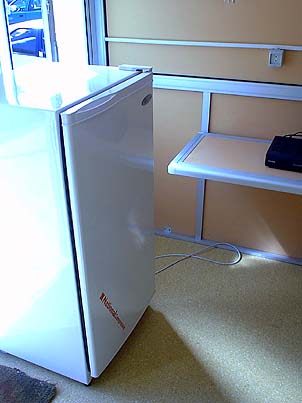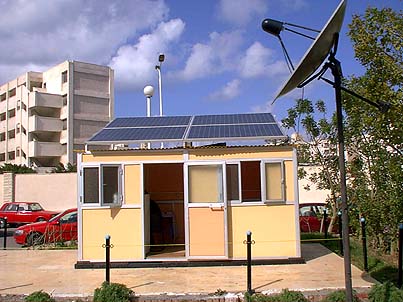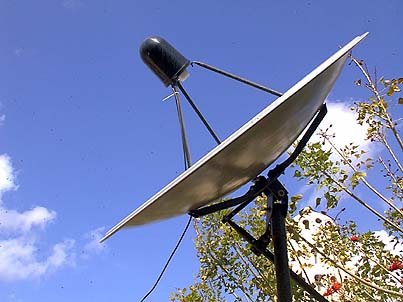 The project was co-ordinated by Dr. Fuad Abulfotuh, the Director of Greenstar Middle East. He is also a senior professor and head of the Energy and Environment faculty at the Arab Academy of Science and Technology and Maritime Transport.
Special thanks go to Dr. Gamal A. Mokhtar, President of the Academy for his vision in supporting the creation of a Greenstar presence in the Middle East.
Click here more background on the Suntainer, and operating versions in Malaysia and Tanzania.
---