About Alan Roy Scott
Alan is a top Hollywood songwriter and music producer, who brings a 20-year career in the music business to enrich Greenstar's digital culture project. His career began with Screen Gems-EMI Music and with a division of Motown, where he was involved with Smokey Robinson, The Temptations and Stevie Wonder.
Among the many artists who have recorded his songs are Celine Dion, Luther Vandross, Cyndi Lauper, Gloria Estefan, Roberta Flack, The Allman Brothers, Sheena Easton, The Neville Brothers, Pat Benatar, Patti LaBelle, The Pointer Sisters, Rick Springfield and Johnny Mathis.
His TV/Film credits include songs used in First Wives Club, Top Gun, Coming To America, Karate Kid II, Fame (TV show), Rags To Riches, Santa Barbara, As The World Turns and Beverly Hills 90210, among others.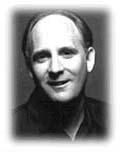 But Alan is more than a commercially-successful musician and songwriter. He has has a powerful vision: to unite a world community bonded by the creation of music.
With his "Music Bridges A.T.W." events, he has created original events around the world. In the late 80s he initiated "Music Speaks Louder Than Words," the historic summit of US and Soviet songwriters which included artists Diane Warren, Brenda Russell, Cyndi Lauper and Michael Bolton. Then, "Country and Eastern" featured a collaboration of American, Romanian, Czech and Slovakian songwriters. "Pacific Harmony" was a musical excursion to south Asia, with artists from Indonesia, China, Vietnam, Malaysia, Thailand, the Philippines and Australia, where Alan was joined by The Scorpions, jazzman Dave Koz and hitsmith Allan Rich.
Then came "Celtic Harmony" in 1997, which took place in Dublin, Ireland -- bringing together US and Irish songwriters. Recently, Alan produced "Music Bridges...Over Troubled Waters," in Havana in March 1999. This event brought together Cuba's Instituto Cubano de la Musica and Ministerio de Cultura, and the U.S. Treasury Department, in the first large-scale cultural exchange between the two countries in over 35 years. Artists included Burt Bacharach, Peter Buck (REM), Bonnie Raitt, actor Woody Harrelson, Jimmy Buffett, Stewart Copeland, Andy Summers, Mick Fleetwood, Lisa Loeb and Don Was. On the Cuban side were such luminaries as Chuco Valdez, Alberto Tosca, Carlos Varels and members of the bands Los Van Van, Sintesis and Columna B.
More details are at http://www.unisong.com